---
---
The team at Orchard Dental are experienced, gentle and understanding. You can be assured that any questions will be happily answered.
With great knowledge behind them, our team pride themselves on the quality of treatment and care we provide to our patients.
Meet our team of Professionals…

Dr. Isidoro Ferlito B. Sci (Syd), B. Dent (Syd) – Dentist
Dr. Isidoro Ferlito graduated from a Bachelor of Science (Syd) in 2001 and went on to complete a Bachelor of Dentistry (Syd) in 2005. Since then Dr. Ferlito has worked full time at various dental practices in metropolitan and rural Sydney. In 2008, Dr. Ferlito joined the long-running practice at Orchard Dental and has been our principal dentist ever since.
His dental interests are in general dentistry and he has a passion for thorough diagnosis, treatment planning and treatment.
He is involved with regular continuing education and practice management courses.
Dr. Ferlito's Philosophy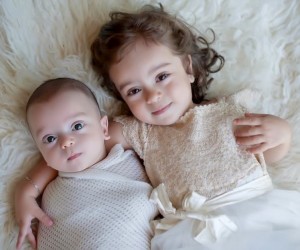 Dr. Ferlito's passion is in creating a warm practice that welcomes all those who enter. He believes in thorough examination techniques, leading to the education of his patients. With education comes prevention of dental disease and ideal oral health. Dr Ferlito married his wife Francesca in 2009 and has a young daughter and son, Sofia and Marcus. He also enjoys playing several musical instruments.
---
Dr. Ellen Tsang B.D.S (Syd) – Dentist
Dr. Ellen Tsang graduated from a Bachelor of Dentistry (Syd) in 1992 and has been working at Orchard Dental for over 10 years. Dr. Tsang also has a young son and relates well with children. She is renowned for being gentle and caring and is a great asset to the Orchard Dental Team.
---
Dr. Keertana Ventkateshwar BHSc (Dent) M/DENT – Dentist
Dr Keertana Ventkateshwar graduated from Latrobe University Victoria.
Dr Keertana is a lovely, caring and friendly female dentist.  She highly values preventative dentistry and believes in early identification of Oral diseases.  Keertana enjoys treating and providing dental education to patients of all ages.
Her hobbies include dancing, swimming and playing tennis.
---
Dr. Shayan Eighani BDS CSU – Dentist
Dr Shayan Eighani graduated from Charles Sturt University.
He is a Male Dentist who enjoys assisting his patients in all areas of Dentistry to ensure that they have a great and pain free experience.
Shayan has a gentle and nurturing nature with a great bedside manner and  ensures that each and every patient is comfortable throughout their treatment.
---
Ashleigh Milne – Oral Health Therapist
Ashleigh completed her Bachelor of Oral Health Therapy at the University of Newcastle in 2018, after many years of dental assisting and enjoying the field. Her passion for oral health and thorough hygiene skills compliment her caring, kind and compassionate nature, helping people of all ages have optimum oral health care.
As the Oral Health Therapist with a focus on prevention at Orchard Dental, she loves educating on the importance of maintaining healthy gums and teeth for life as well as making a comfortable and relaxing environment for even the most nervous patient. On her time off she enjoys travelling and spending with her family, bike riding and swimming. She also enjoys textiles, cooking, health and nutrition and playing with her gorgeous Bengal cat.
---
Francesca – Practice Manager
Francesca is the talented wife of Dr Isi.  All the decorative pieces you see around the Practice are all of her handiwork. She is a busy Mum to Sofia and Marcus and is always willing to help us here in the Surgery when needed. 
---
Sheryn – Front Office Co-Ordinator
Sheryn is our wonderful face of the Practice. She has over 40 years of customer service experience in the Finance, Retail and Health sectors. She holds a Certificate IV in Training and Assessment , Certificate IV in Front Line Management as well as Certificate III in Dental Assisting. She is currently studying a Double Diploma of Practice Management and Business Administration.
---
Lerlyn – Dental Assistant
Lerlyn is our most experienced Dental Nurse. She has had numerous years working in Dental Practices and amassed a wealth of Knowledge which she enjoys passing on to our youngest Team Members. She has a lovely and caring nature and ensures that all of Dr Ellen's patients are well taken care of.  
---
Chelsea – Dental Assistant
Chelsea is our newest member of the Team. She has a lovely and caring nature and is happy learning and being mentored by Dr Ferlito. 
---
Sanjana – Dental Assistant
Sanjana has been with Orchard Dental for a number of years. She is currently studying Radiology at Newcastle University and travelling back to Sydney during weekends and Uni breaks to work with us. With her friendly manner you will be in good hands. When she is not working or studying she enjoys spending time with her Parents.
---
Hanaa – Dental Assistant
Hanaa is currently studying to be an Oral Therapist. She has a lovely bubbly personality which shines though when you meet her.
---
Courtney – Dental Assistant
Courtney is currently studying for her Batchelor of Medical Sciences and is hoping to move into Dentistry. A friendly young lady who is working alongside our Dental Practitioners who are guiding and mentoring her towards her future career.
---
Esther – Dental Assistant
Esther is currently studying to be an Oral Therapist. She is a happy and outgoing member of the Team who is always willing to assist in all facets of the practice.
---
Contact us today to visit the team of professionals at Orchard Dental.